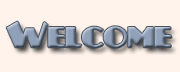 to Las Vegas! As a Real Estate professional, I am prepared to make your buying, selling, or relocation experience pleasant and memorable. Whether you're interested in buying or selling a home, or seeking resort, vacation and retirement living oppor tunities, with my assistance, advice, and a wide range of information that has been designed to answer most if not ll of your questions and help you make the right decision concerning your substantial investment. If your plans find you moving to the Greater Las Vegas Area - or for that matter, anywhere in the United States, as a professional Realtor®, I can help

make your move easy and painless

. Orange Realty Group, LLC. is a leader in the housing market in the Greater Las Vegas Are. I know that moving involves more than just finding the right house - it's feeling at home. As a resident of Las Vegas for over 38 years, I have a wealth of knowledge and have the ability to negotiate strongly on your behalf! If you are considering any real estate transaction, why would you employ less than a top agent?
Please scroll down and let me tell you a little about my town, about me, about Realtors@ in general and how to have a successful real estate transaction.
My Town
The Greater Las Vegas Valley consists of cities, towns, townships, and communities, all located in ClarkCounty. Cities and Townships such as Las Vegas, Henderson, Spring Valley, North Las Vegas, GreenValley, BoulderCity, Blue Diamond, ClarkCounty, and Mt. Charleston all are here.

There are a large number of Master Planned home communities in the greater Las Vegas Valley which include Desert Shores, Lake Las Vegas, Peccole Ranch, Queensridge, Sun City, Del Webb, The Lakes, Canyon Gate, Seven Hills, McDonald Ranch, Summerlin, Sun City, Sunrise Mountain, Spanish Trail, Spanish Hills, TPC, and Lake Las Vegas. There are many other communities as well.

I have worked with agents from every major Real Estate company, including Century 21, Prudential, Re/Max, Better Homes and Gardens, Americana, Coldwell Banker, and many others, including non-franchised, non-national companies and of course my own Broker, Titan Real Estate & Investment.
I am not limited to the Greater Las Vegas/Henderson metropolitan area. I can assist you if you're interested in the thriving communities of BoulderCity, Laughlin, or Mesquite. Interested in Pahrump or elsewhere in NyeCounty? Maybe your interests are in Reno, Carson City, Ely, or other areas of Nevada. No problem! I have the resources to serve
all of your Real Estate needs for the entire State of Nevada. Our relocation services are top notch, and you can be assured that your real estate dealings will be handled in an efficient, caring, and professional manner.

Whether you are buying a new home or resale home or you are selling your home, if your real estate transaction involves commercial or vacant land, my professional and personal relationships that I have made over the years and my experience with numerous real estate agents throughout the nation will insure that when you hire me, your real estate transactions will be successful.
About Me

If you are looking for a professional REALTOR® to represent you in Vegas, you're probably wondering how to even begin to find someone who you can depend on. As a professional Realtor of over 18 years and long-time, 38-year resident of
Las Vegas
, I will never lose sight of the fact that as your employee, I am hired to provide a service to you and how I get paid. I work for you. If I do a good job - I've earned my wages. If not, then you owe it to yourself to hire another agent to work for you. REALTORS® are (or should be) professionals and I consider myself a one. Always remember that the REALTOR® you hire is YOUR employee!
To find out a little more about me and why I feel that I'm one of the best choices as a
REALTOR®
in Las Vegas for you, just click
here
for more information about me.
Realtors®
I have been told by many clients that some agents or REALTORS® make you feel that that they are doing you a favor by giving you their time. It seems that their ego gets in the way of the reason for their existence. But these agents forget that Real Estate professionals work in a service industry. In a town where service is king, exceptional service is greatly prized. I provide service beyond the sale. Call me today at (702) 271-7521 for an interview and let me explain how I earn your business and what I can do you for, my boss.
Successful Real Estate Tranactions
Over the years I have found the secret to having a successful real estate transaction is to use proven procedures and utilize the best professionals that we can find to assist with a smooth, worry free and successful real estate transaction from begging to end. I strongly recommend that you use the real estate professionals that I have assist me with numerous real estate transaction over the years. I do not receive anything from them by recommending them other than a successful real estate transaction. Please look to the menu on the left-hand of this page and every page on my website for my recommended real estate professionals.
This page last updated on 5/1/2013 X